Training Center
At Cycle Technique, we understand your needs whether it is swimming, cycling or running. Although we specialize in triathlon, our services and facilities are designed for swimmers, cyclists and runners of all levels.

Located in the basement of the store, Cycle Technique training center has a two-lane Endless Pool, several treadmills, a gym and a bike training center.


Indoor Cycling
Our spin room with latest Tacx Neo trainers and adjustable Virtu-Velo frames, allow for quick and easy setup to begin your training. No need to bring in your bike!
Your training session is powered by Zwift which has virtual rides, group rides and structured workouts to improve your bike fitness in the off-season, all the while having fun (too much).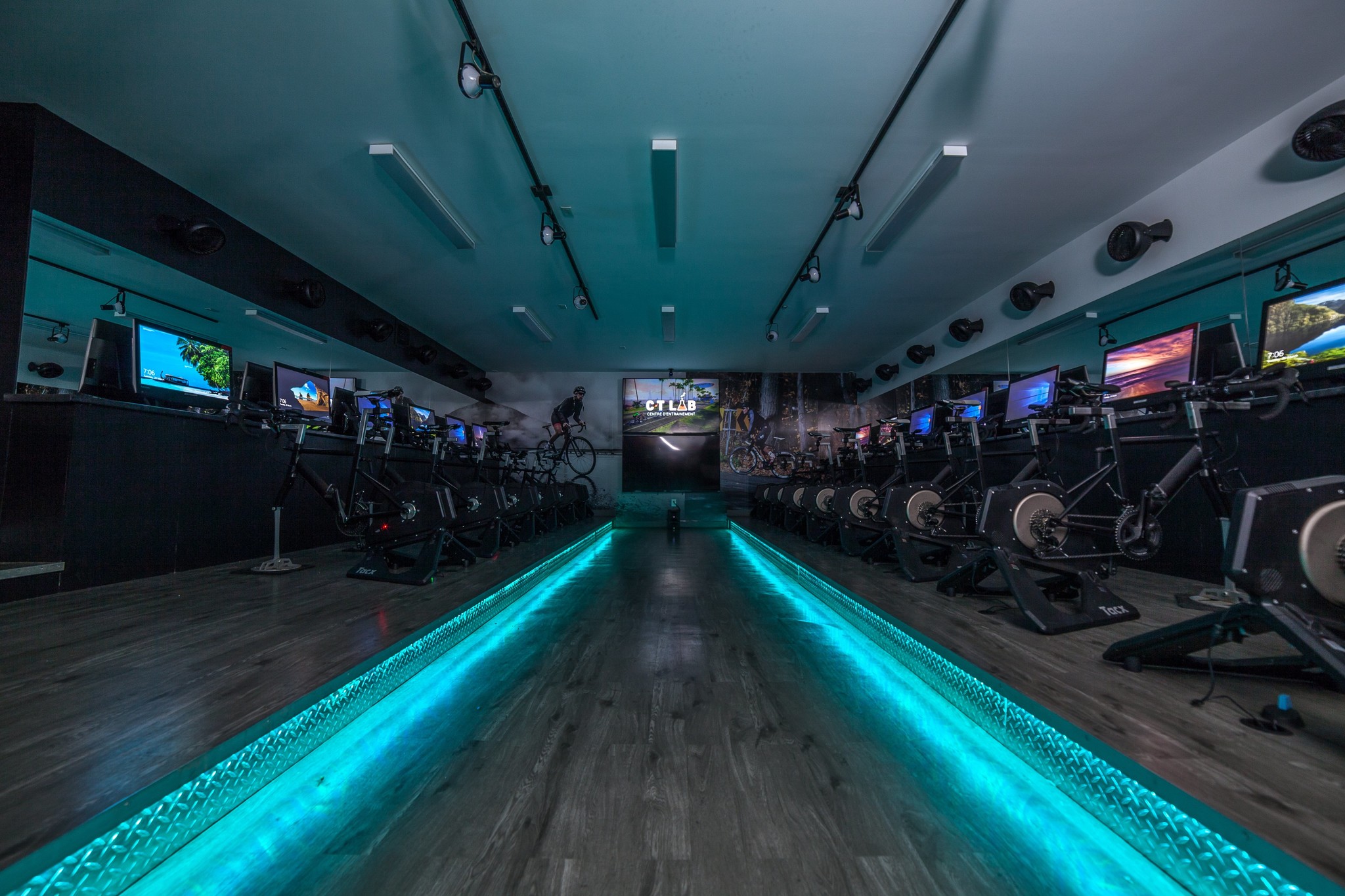 Endless Pool

Our two lanes Endless Pool is ideal for all types of training. Now swim whenever you like on your own schedule at your own perfect pace. No traveling, no crowded pools, no heavy chlorine.

Just your own precision engineered swimming pool, where you swim or exercise against a smooth current that's fully adjustable to any speed or ability. 

Cycle Technique has at your disposal various training aids such as pull buoys, fins, paddles, to help work on your form, as well as mirrors on the bottom of the pool.
Running and Strength Room

Practice your transitions from bike to run during the off season, using one of our Precor treadmills, compatible with ZWIFT run.

Also, we have training equipment and core specific exercises to help maximize your performance.