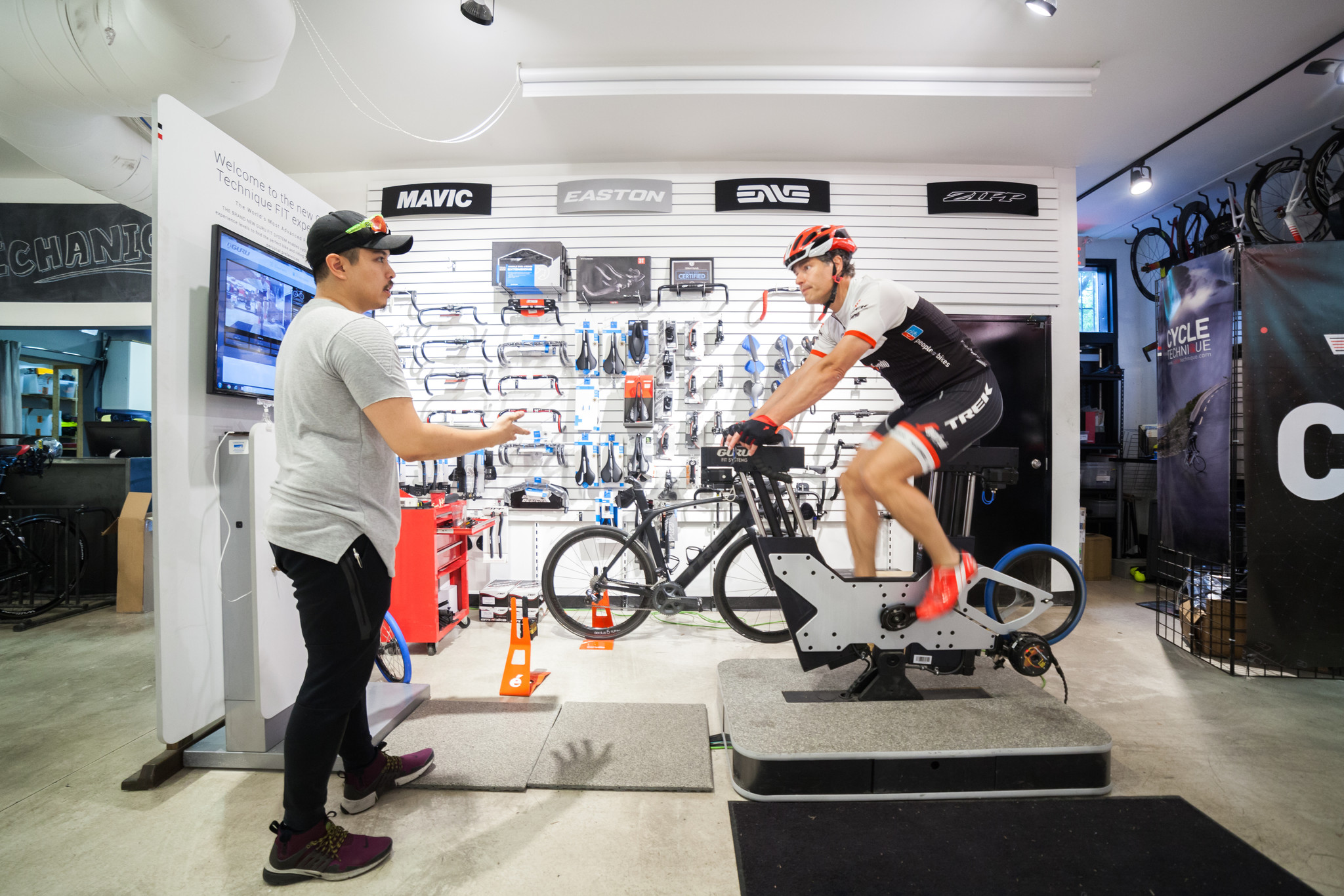 The perfect bike position will allow for any cyclist to strike the delicate balance between comfort and performance. At Cycle Technique, our bike fitting service is completed with Guru Fit. This is a useful tool for not only cyclists to find the most suitable geometry for their needs, but also to fine tune their existing bikes to mold perfectly to their bodies. We work with all types of riders at any experience level, whether you are a road rider, commuter, mountain biker or triathlete. Our specialists will work closely with you to understand your riding history and mobility, your athletic goals, and if applicable, your injuries.
Our fitting service is offered at no charge with all bike purchases at our store, whether it be a hybrid, road or triathlon bike. The service is also available by appointment for all clients, at $200 + taxes for road bikes, and $250 + taxes for triathlon bikes. 
Contact us for more information. See you soon!